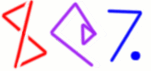 Books by Mark Jason Dominus
---
Was published 8 March 2005
Order Higher-Order Perl online from Barnes and Noble
Complete information
---
Current expected publication date: April 2007
Complete information
---
Best of The Perl Journal: Computer Science & Perl Programming
This book is an anthology of articles from back issues of The Perl Journal. I contributed 10 of these articles, totalling 121 pages of material, and also the introduction to the book.
Cover price: US$39.95
Publisher: O'Reilly and Associates

Order online
---
Low-Volume Announcement Mailing List
I send occasional updates and progress reports to a mailing list. The mailing list is extremely low-volume---it is not a discussion list. Typically, I send a message when I finish a chapter or when something else important happens. I have sent 20 announcements in the past five years.

Subscribers to the mailing list get to see draft chapters, course materials related to my books, and other goodies.

To subscribe, send mail to

mjd-books-subscribe@plover.com or submit this form:

An archive of mailing list traffic is available.
---

Return to: Universe of Discourse main page | What's new page | Perl Paraphernalia