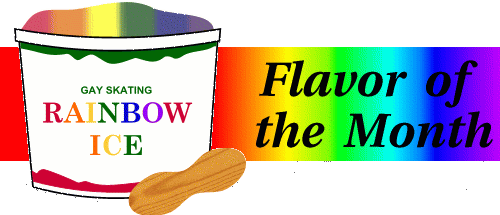 Boitano on gays in the sport

As arguably the most respected male skater of our time, Brian Boitano is often called upon to comment about gay issues in figure skating. His comments have not always made sense, most infamously in his phone interview with the Detroit News in which he claimed that "95.8%" of skaters are heterosexual.
In a February 14, 1999 interview with the Deseret News, he revised that estimate to state that probably 10-15% of skaters are gay.
Back to Rainbow Ice Menu